2020 Snowflake Lounge
Snowflake Lounge
Snowflake Party in a Box + Digital DJ Dance Party
Sunday, December 13, 2020
2:00–3:00pm Ages 3–9 | 3:00pm–4:00pm Ages 10–13
Park Avenue Armory will transform our annual Snowflake Lounge benefit into a magical at-home party. This year, participants will receive a specially-curated kit of creative activities including holiday crafts, cookie decorating, and tempting treats sent directly to your home. Additionally, our whimsical Snowflake digital party, featuring a DJ dance experience and TikTok-style dance challenge, adds to the holiday merriment for your kids and teens. Snowflake-at-Home is the perfect way to celebrate with your friends and family nearby and across the country!
All proceeds support the Armory's arts education program, focusing on creative, outside-the-box thinking for students from underserved public schools.
To join the Committee, download this form or contact the Office of Special Events at (212) 616-3961.
To learn more about underwriting opportunities for Snowflake Lounge, please download and complete this form and return to Melissa Stone at mstone@armoryonpark.org or call (212) 616-3961 for more information.
EVENT SPONSOR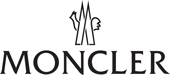 SPECIAL THANKS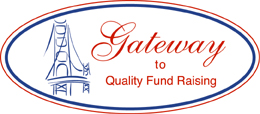 Co-Chairs
Abigail Baratta
Hélène Comfort
Barbara Gundlach Heidi McWilliams
Lara Meiland-Shaw
Taryn Simon
Deborah van Eck
Vice Chairs
Jenna Bush Hager
Violet Gaynor
Lisa Steinberg
Shirley Steinberg
Claiborne Swanson Frank
Stephanie Trotta
Diamond Committee
Megan Harper
Jesse and Stéphanie Newhouse
Snowflake Committee
Agnes Gund
The Robertson Family
Louisa Serene Schneider
Sparkle Committee
Katherine and Marco Birch
Nathalie P. Danilovich
Natalya Poniatowski
Joel and Andrea Markezin Press
Jennifer Reardon
William and Patricia Stevenson
Crystal Committee
Jennifer Argenti
Hana Bitton
Krista and James Corl
Norris and Charlie Daniels
Betsy Frank
Brian and Emilia Pfeifler
Supporters
Robert and Jenna Arena
Elizabeth Bickley
Kevin and Amy Brown
Clarita Fodor
Valerie Ohrstrom
Adrienne Saunders
Katie Tozer
As of November 23, 2020