Park Avenue Armory invites parents and children to participate in interactive art-making workshops that draw upon the Armory's unique programmatic offerings to spark the imagination of children of all ages. Programs are offered periodically throughout the year and tickets must be purchased in advance for all children and adults that are attending. Sign up for our mailing list to get updates on upcoming family programs.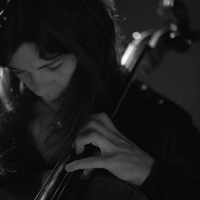 Sonia Wieder-Atherton: Voices in my Cello!
Sunday, October 9 at 10:00am
Suggested for families with children ages 6–12
Buy Tickets
When we talk about voices, you'd normally think we're talking about singing, or at least speaking. But you'd be wrong: just as people have individual voices that we recognize and treasure, musical instruments can be as distinctive, personal, and exciting. Along with the Armory Artist Corps, we'll explore the variety and artistry of both types of voices, and experience cellist Sonia Wieder-Atherton's stunning instrumental take on the immortal voice of Nina Simone.
This program is presented by Park Avenue Armory's Arts Education program and the Cultural Services of the French Embassy's Kids Trail program.
Manifesto: What a Character!
Sunday, December 10 at 10:00am
Suggested for families with children ages 8–12
What is a character? Where do they come from? What do they do? Video artist Julian Rosenfeldt and actress Cate Blanchett together created thirteen distinct and different characters for their installation Manifesto. Join Armory Teaching Artists and make a complete character of yourself as we experiment with words, movement, and voice to turn ourselves into someone else entirely