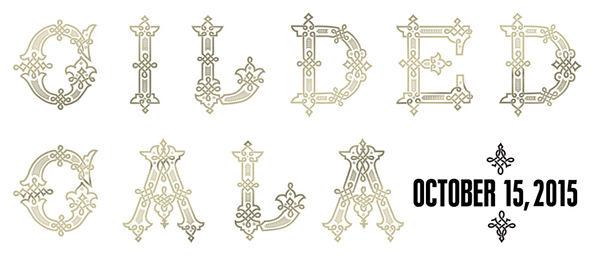 Honoring Angela E. Thompson, Charles A.Y. Thompson. & Amanda J.T. Riegel
Artistic Honoree Marina Abramović
6:30pm Cocktails
7:30pm Dinner & Program
Black Tie With A Touch of Gold
A glamorous and glittering celebration, this year's gala reflects a contemporary take on the notion of "gilded," with an immersive extravaganza designed by the "brilliantly imaginative" (InStyle) set designer Stefan Beckman. The dazzling evening also includes star-studded entertainment that ranges from bel canto to the Billboard Hot 100 directed by "inventive" (The New York Times) and "awesome" (Rolling Stone) opera/pop concert director Kevin Newbury and featuring opera diva Sondra Radvanovsky and electro-pop duo The Young Professionals.
Gala tickets start at $1,500. Please contact Marcia Ebaugh at mebaugh@armoryonpark.org or 212-616-3961 for additional information.
Click here to download a copy of the reply form.
Co-Chairs
Karen & Bill Ackman
Hélène & Stuyvesant Comfort
Michael Field & Jeff Arnstein
Ken Kuchin & Tyler Morgan
Almudena & Pablo Legorreta
Heidi & Tom McWilliams
Susan & Elihu Rose
Caryn Schacht & David Fox
Liz & Emanuel Stern

Vice Chairs
Wendy Belzberg & Strauss Zelnick
Emma Bloomberg & Chris Frissora
Carolyn Brody
Jennifer & Peter Charrington
Caroline & Paul Cronson
Lisa & Sandy Ehrenkranz
Sandi & Andrew Farkas
Olivia & Adam Flatto
Marjorie & Gurnee Hart
Josefin & Paul Hilal
Cindy & David Moross
Gwendolyn Adams Norton &
Peter Norton
Rebecca Robertson & Byron Knief
Janet C. Ross
Joan & Michael Steinberg
Deborah C. van Eck
Presenting Sponsor


Event Sponsor